Custom Cabinetry, Furniture, and Architectural Millwork
At our shop, artistry meets rigour. We're experts in delivering proactive, budget-friendly solutions for clients of all sizes. Resourceful and versatile, we can fabricate anything you dream up, guaranteeing the highest standards of quality control upon completion. Take a look at what we can do, and let's transform your space.
Architectural Millwork Design & Fabrication

Furniture Design & Fabrication

Butcher Block Countertops
Mantles & Fireplace Surrounds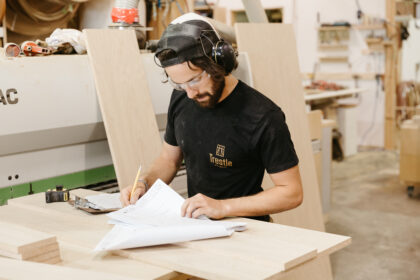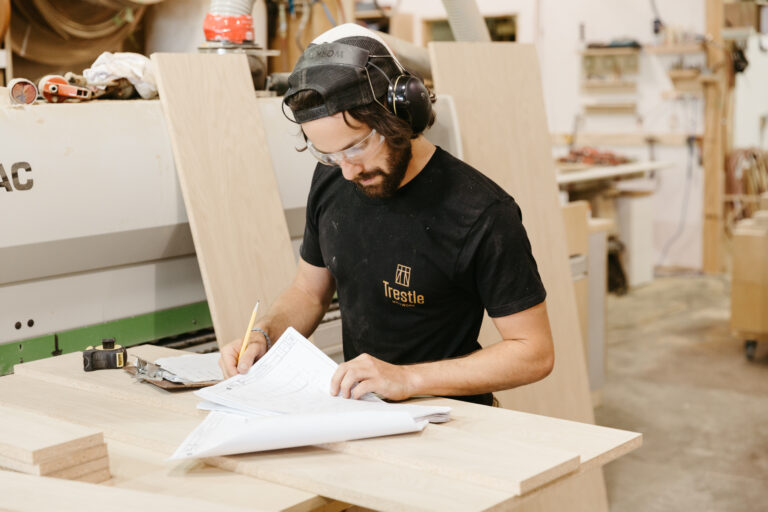 Our Story
Since 1984, our shop has produced cost-effective, high-quality millwork for residential and commercial clients. Our dedicated team of master cabinet makers, carpenters and apprentices bring a spirit of creative collaboration, a high degree of craftsmanship and a versatile approach to all we do.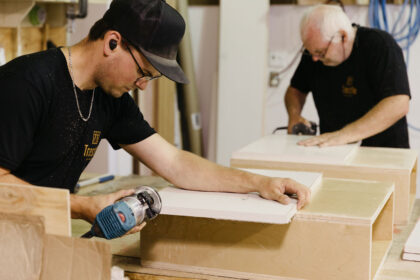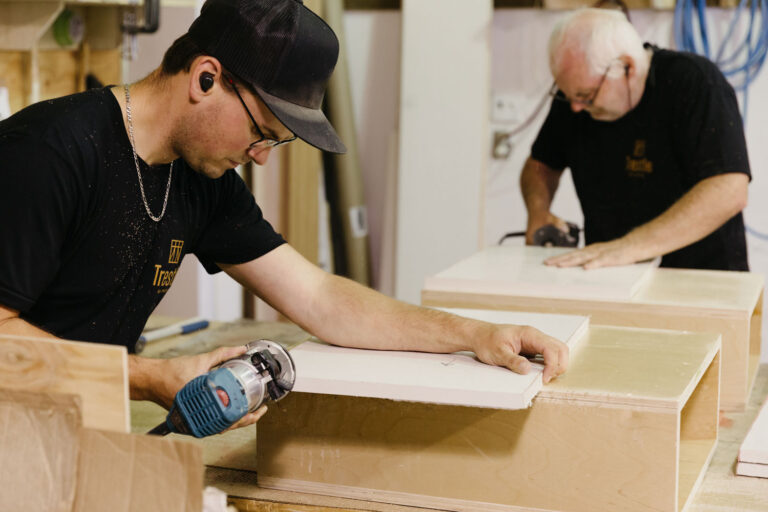 Residential and Commercial
Discover superior craftsmanship and a proven process. Our streamlined approach, involving formal paperwork and detailed shop drawings, maximizes efficiency and accuracy. Designated project managers guide each project from conception to realization, ensuring the success of your project—whether big or small, commercial or residential.
Working with the Island's Best
We're proud to partner with leading general contractors and construction managers, contributing custom millwork solutions to exciting projects across Vancouver Island.
Have a project in mind? Tell us about it!